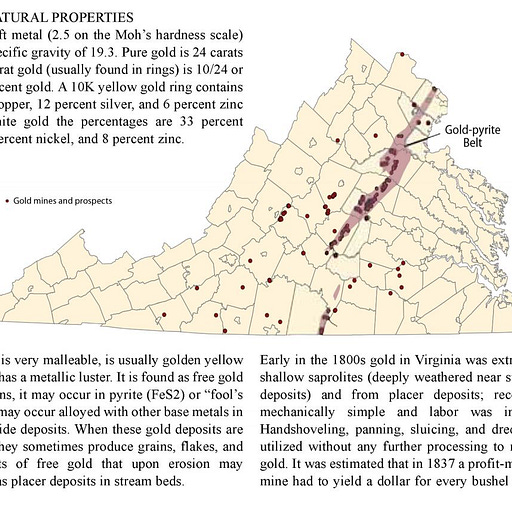 Oct 13, 2020 • 7M
October 13, 2020: Gold mining in Buckingham; Charlottesville gets a new fire chief; voter registration system down statewide
Regular updates of what's happening in local and regional government in and around Charlottesville, Virginia from an award-winning journalist with nearly thirty years of experience.
It's Tuesday the Thirteenth of October which may not be an actual scary thing, but it is 2020, so let's be a little extra careful today. I'm Sean Tubbs and this is the Charlottesville Community Engagement Newscast and Newsletter. If you've only read if to this point, today's the day to listen. Don't be scared to click the button!
Today's installment, and all the other installments, is made possible by contributions from readers and listeners either through purchasing a subscription to this newsletter or setting up a monthly donation through Patreon. All of it goes to making sure I can continue keeping an eye on things for the foreseeable future. About ten percent of you so far are doing so, and I thank you for that.
*
As the newsletter goes to production, there are several information technology problems affecting state government websites. That includes the Virginia Department of Health as well as the registration database for voter registration. The problem traces to a fiber cut in Chester according to a tweet from the Virginia Information Technologies Agency. Crews are working on the issue.
Yesterday, the Albemarle registrar reported that over 20,000 ballots have been cast by county residents, or about a quarter of the total registered voters. Almost 11,400 votes were made in-person and 9,431 were received in the mail. Charlottesville's registrar reported there have been 4,738 in-person voters and 3,197 mail-in ballots received as of yesterday at 11:40 a.m.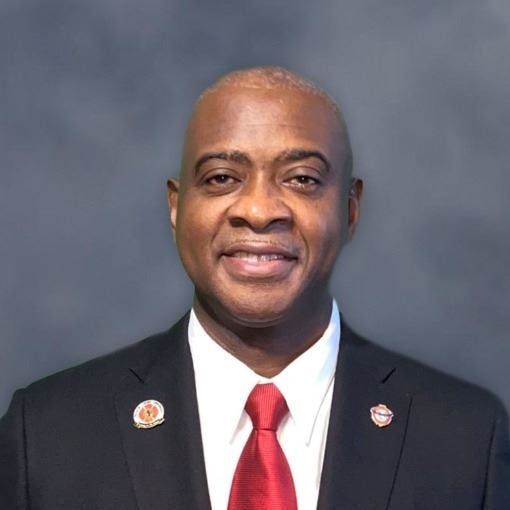 Charlottesville's new fire chief will start on December 1 after wrapping up a long stint in central Florida. Dr. Hezedean Smith has been with the Orlando Fire Department since 1996 and is its current assistant chief.
"In looking forward to starting my role on December 1, it will be a very special day for my family and I because I will join an organization that embodies itself as a family with integrity, respect, and excellence," Smith said.
Smith began his public safety career in the Air Force. He has a Doctor of Management degree in Organizational Leadership and a master's degree in Organizational Management from University of Phoenix.
"It is worth noting that Dr. Smith has over thirty years of experience in the fire service and that he has an extensive array of experience from operations, to budgeting, to [Information Technology] to EMS operations as well," said interim city manager John Blair.
Smith said he looked forward to starting work.
"Given the current challenges facing our nation, state and city, I look forward to utilizing my skills, my knowledge of emergency services and leadership and management skills to help move our city forward," Smith said.
Smith fills a vacancy left when Fire Chief Andrew Baxter resigned following a public dispute with former City Manager Tarron Richardson. Richardson himself resigned last month. The city is seeking a search firm to help with finding a permanent replacement.
*
Today in meetings, we report on Buckingham County for the first time. The Board of Supervisors there will hold a public hearing on a zoning change that would allow "core sampling for commercial use in an agriculturally zoned district with a special use permit." Last month, the county's zoning administrator told a Canadian company that work they had been conducting was in violation.
The group Friends of Buckingham is calling for the change to be denied because it could lead to gold mining operations which would be harmful to the environment. Aston Bay Holdings has arrangements to explore nearly 5,000 acres of land in the county as they announced last March.
"The parcel contains a recent gold discovery located adjacent to the past producing Gold – Pyrite Belt of Central Virginia," reads the website. "The focus of exploration will be an associated gold-in-soil anomaly that extends for a distance of over 900 metres (m) with values up to 0.4 grams/tonne (g/t) Au in soil."
Virginia has a long history of gold mining but there has no been active commercial mines since 1947, according to the Virginia Department on Mines, Minerals and Energy.
The Buckingham County Board of Supervisors begins at 6 p.m. and can be viewed on YouTube.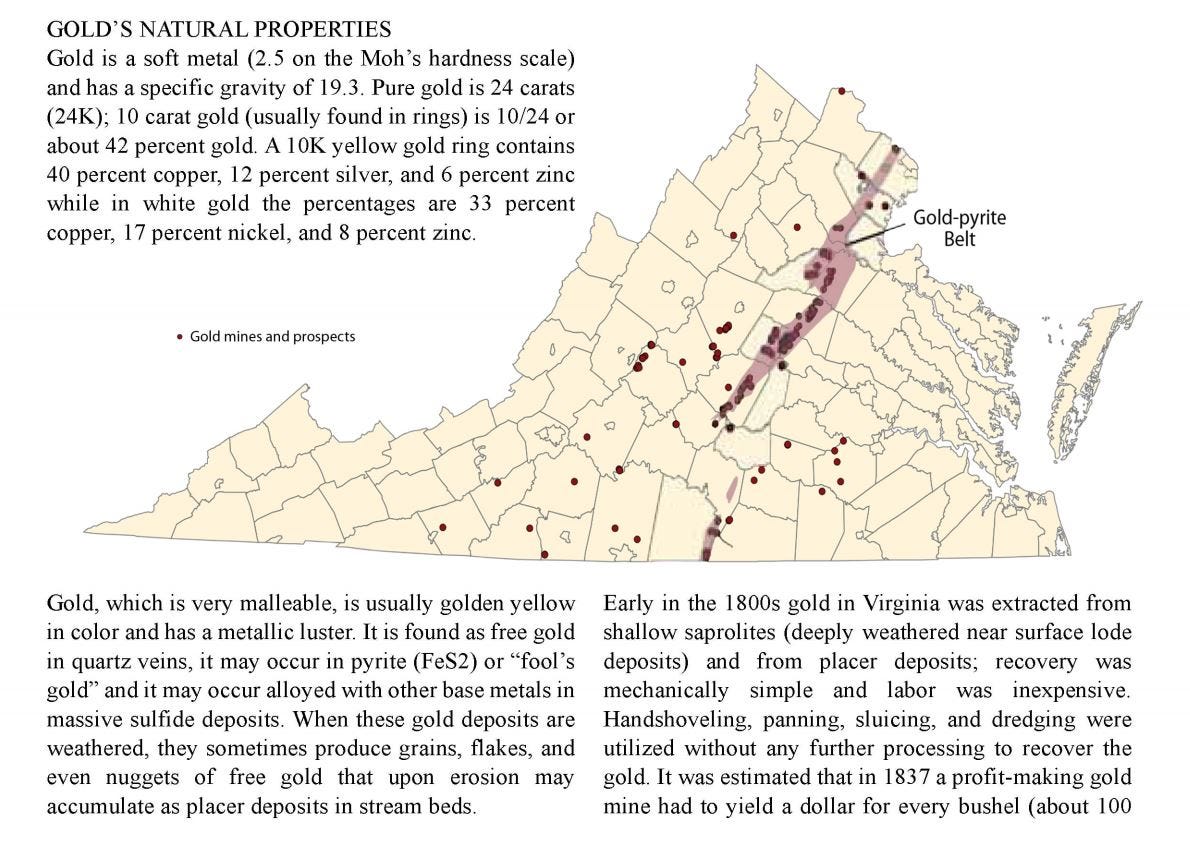 *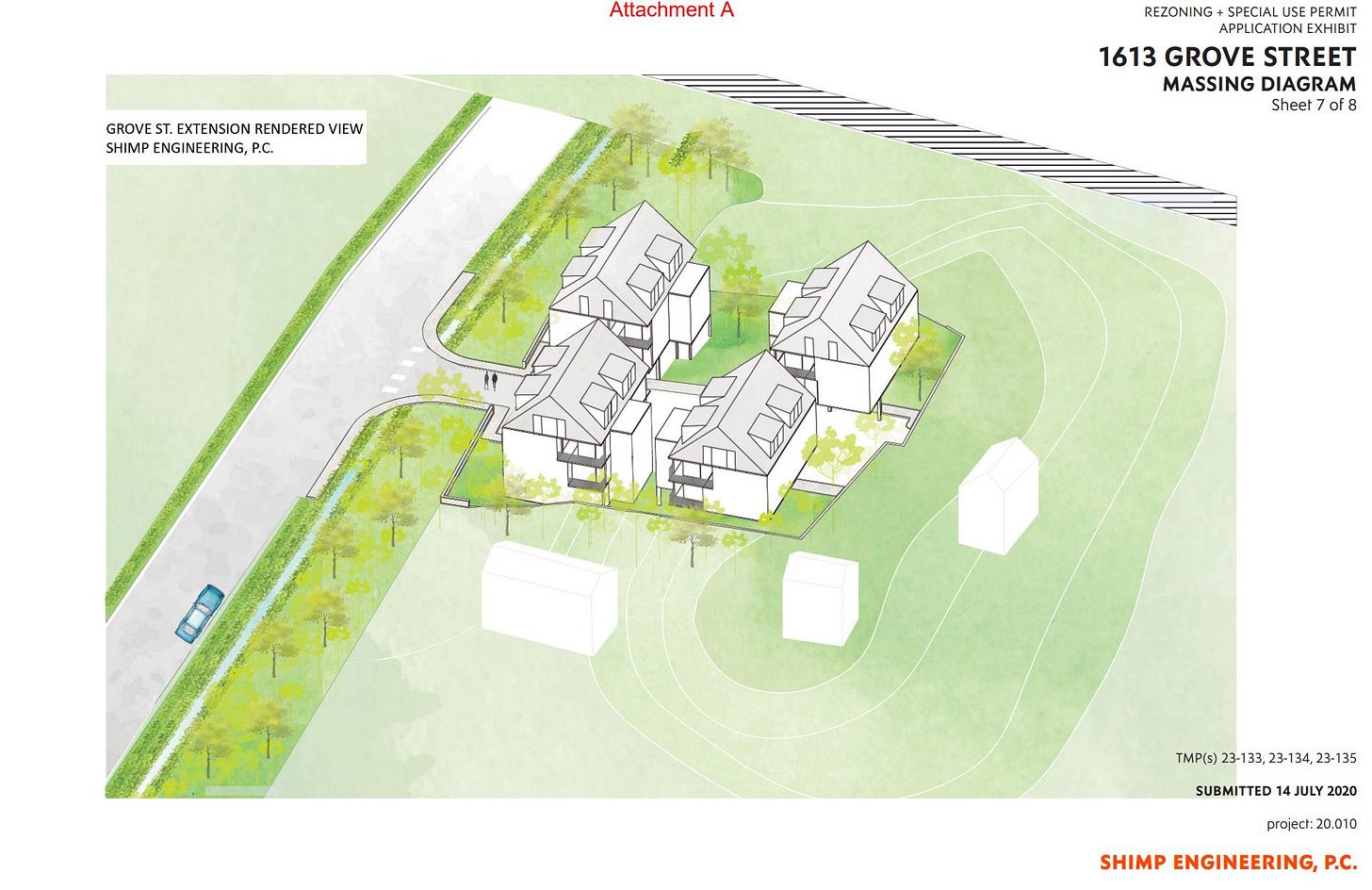 The Charlottesville Planning Commission will consider a multifamily dwelling unit on vacant land in Fifeville, south of the University of Virginia. The 2013 Comprehensive Plan calls for this to be low density residential, but the applicant is proposing a way forward. After that discussion, Commissioners will be briefed by consultants on the comp plan update. Jennifer Koch with Rhodeside and Harwell described the process to the Commission back in August. (meeting info)
"The effort that we're calling Cville Plans Together is an effort that we as a consultant are working with NDS, the Planning Commission and others to continue the update to the Comprehensive Plan that was started in 2017, 2018," Koch said. "That includes a big focus on housing and housing affordability with a specific housing plan that will be part of the housing chapter of the Comprehensive Plan."
The Albemarle Planning Commission meets at 6 p.m. for a work session related to a recycling facility by the airport that processes material from demolished buildings. (meeting info)
At the same time, Albemarle will hold a town hall meeting this evening for active and former military personnel who work for local government and the school system. One of the speakers will be Col. Lettie J. Bien (Ret.), Program Coordinator for the Charlottesville Regional Chamber of Commerce Defense Affairs Committee (DAC). The event is being put on by the Albemarle County Veterans Affinity Group.
The Greene Board of Supervisors meets at 7:30 p.m. and one of the items on the agenda is an initiation of that county's Comprehensive Plan, which was last adopted in June 2016.
There will also be an update on the Shenandoah National Park, which gets a new superintendent this month when Patrick Kenney takes over.
"Compared to 2019, Shenandoah National Park is enjoying a slight increase in visitation and in entrance fees," writes Bill Henry in an email. "Visitation through August was up 1.6 percent. Weekends have seen visitation numbers that rival October leaf season weekends."
There will also be a presentation for a proposal for Stanardsville to become twinned with the village of Tarland in Scotland.
"They both are nestled in a rural landscape, surrounded by rolling fields in the foothills of nearby mountains," reads the materials. "The Piedmont region of Virginia and the Howe O' Cromar in Aberdeenshire."